Click to see really
Cool Makeup Ideas
using Crystals!
Follow on Google+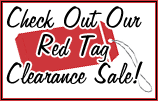 Swarovski® has recently announced that they will no longer
be manufacturing their Crystal Tattoo line.
CrystalBodyTattoos.com is currently sourcing different/other manufacturers in hopes of continuing to offer crystal tattoos made with Swarovski® Crystals. Until then, what we have in stock is all that is available at this time.
You've asked and I have listened! I now offer safe for skin adhesives that you can purchase to reuse those beautiful Swarovski Crystals (after all -- who can just throw them away!) or for extra adhesion when needed.