Click to see really
Cool Makeup Ideas
using Crystals!
Follow on Google+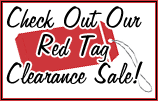 Swarovski® has recently announced that they will no longer
be manufacturing their Crystal Tattoo line.
CrystalBodyTattoos.com is currently sourcing different/other manufacturers in hopes of continuing to offer crystal tattoos made with Swarovski® Crystals. Until then, what we have in stock is all that is available at this time.
One of the hottest ways to decorate your body is with crystal body jewels. Since showing your navel is all the rage - why not make your belly button sparkle and look beautiful with these stick-on belly button jewels? They can also be used as a nice set of rhinestone pasties to enhance two of your greatest assets! Crystal body jewelry adds a touch of sparkle to your skin and shows off your artistic side.

Also see our new line of Dazzlerz Pasties Sets and Belly Jewels.