Click to see really
Cool Makeup Ideas
using Crystals!
Follow on Google+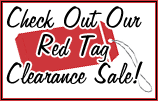 Swarovski® has recently announced that they will no longer
be manufacturing their Crystal Tattoo line.
CrystalBodyTattoos.com is currently sourcing different/other manufacturers in hopes of continuing to offer crystal tattoos made with Swarovski® Crystals. Until then, what we have in stock is all that is available at this time.
New Crystal Body Tattoo Designs!
These are the very latest designs added to our site. Enjoy!

Sorry, currently this feature is inactive.