Click to see really
Cool Makeup Ideas
using Crystals!
Follow on Google+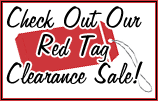 Swarovski® has recently announced that they will no longer
be manufacturing their Crystal Tattoo line.
CrystalBodyTattoos.com is currently sourcing different/other manufacturers in hopes of continuing to offer crystal tattoos made with Swarovski® Crystals. Until then, what we have in stock is all that is available at this time.
Advanced Search
You can use our advanced search engine to find the products that you want quickly. Simply enter as much (or as little) information below and click on the 'Search' button. Our search engine will locate the product that matches your search requirements most accurately.