Click to see really
Cool Makeup Ideas
using Crystals!
Follow on Google+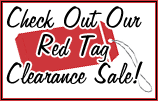 Swarovski® has recently announced that they will no longer
be manufacturing their Crystal Tattoo line.
CrystalBodyTattoos.com is currently sourcing different/other manufacturers in hopes of continuing to offer crystal tattoos made with Swarovski® Crystals. Until then, what we have in stock is all that is available at this time.
Currently In Your Cart
These are the items you have added to your cart.
To checkout, click on the "Proceed to Checkout" button.
To continue shopping, click on the "Continue Shopping" button.

If you have a coupon code, please page down and enter it in the "Discount Box" below
and then hit the "Apply Discount" button.




Shipping Charges:

United States and U.S. Territories - All orders pay only $5.95 for USPS 2-3 Day Priority Mail regardless of order size.
Canadian Orders - Orders shipped to Canada pay only $24.95 for USPS 6-10 Day International Priority Mail regardless of order size.




The following taxes will be added to your order (if applicable):
Note: All Mississippi residents will be subject to a 7% sales tax.